Live Out Loud Adventures explores the world by trekking the world's most "classic" hikes. Right now we're busy putting together a list of upcoming expeditions so … stay tuned and … enjoy this glorious weather. We'll be back soon.
KILIMANJARO CLIMB FOR AMANI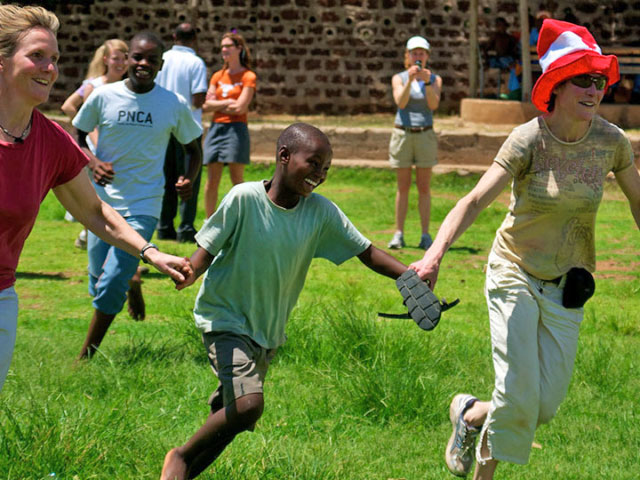 Live Out Loud Adventures has been supporting the Amani Children's Home since 2008 and we're so proud of the contributions that all of our climbers have made over the years. We're also proud of the powerful role this home is playing in the lives of homeless children. Kids who find themselves at Amani have truly hit the "jack pot" - they have a chance to live life all over... to be loved, fed, housed and educated. Let's keep this home beautiful. Let's help these street kids. It's our way of making a difference in a world full of inequities, sadness and fear. Support Live Out Loud Adventure's fundraising efforts and help make a difference in the lives of homeless children in Tanzania.
Amani Children's Home rescues children who are homeless as a result of abuse, poverty, or neglect and gives them loving care, the chance to go to school, and a hopeful future. Your donation will go a long way in providing everything from meals and medical care to an education for those who otherwise would not have the opportunity. Learn more about Amani Children's Home
here
.
Friends of Amani Canada is a national network of volunteers united in furthering Amani's mission. Live Out Loud Adventures is part of this group that works together to raise support and awareness for the Amani children. Canadians donating to Friends of Amani Canada - a registered Canadian charity - will receive a tax receipt.
$11,184.00 donated of $25,000.00 goal.