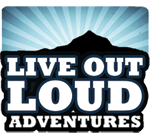 Live Out Loud Adventures is thrilled to announce its 2023 trips!

The light is shining. The world awaits and with it, endless hiking, a new found appreciation for the wonders of travel, and a deep desire to be outside engaging. 2023 - if not now ... then when?

Our trips are truly memorable. Each has an element of challenge and is rich in landscape; all are sprinkled with surprises and touches of luxury. Our adventures are ultimately about YOU – living out loud while enjoying the camaraderie of others and the beauty of life.


ABOUT US
Live Out Loud Adventures (LOLA) specializes in classic hikes around the world. Whether you climb Kilimanjaro or hike the West Coast Trail, LOLA offers you the chance to reconnect with the natural environment, with yourself and with others, and, in so doing, to discover that there is more in you than you realize.
[
Read More
]
Life is truly sweeter for those who truly live it.
The world belongs, and will always belong, to the people who participate.
Those who stand on the outside, who never risk, who never fail, cannot now,
nor will they ever, understand the beauty of each breath of life.
So don't feel sorry for those who fail, feel sorry for the majority that never participate.
They'll just never understand, let alone feel, all that life can and should be.
- P.H. Mullen Jr.
© 2023 Live Out Loud Adventures (LOLA), Classic hikes around the World.