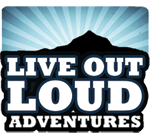 Live Out Loud Adventures is thrilled to announce its 2024 trips!

The light is shining. The world awaits and with it, endless hiking, a new found appreciation for the wonders of travel, and a deep desire to be outside engaging.

2024 is around the corner and the planning has begun. The Via Matildica in Northern Italy is a discovery, a true gem. We're returning in the fall of 2024 with not one but two trips. Yes, we're making two trips happen so no one is left behind. Iceland, a trip requested by many, is happening with full on magic. We have a local Icelandic family we've partnered with that has over 15 years of adventure guiding experience. We've pulled together an itinerary that reveals the heart & essence of this wondrous Nordic Island. Scotland is a favourite and the West Highland Way gives us it all with highlands, lochs, forests and castles. And finally, New Zealand ... a hiker's paradise. Our third time returning ... it just keeps getting better. The Queen Charlotte Track ... "hands down, the most breath taking unforgettable 71 kilometers I have ever walked in my life." A quote that says it all.

Our trips are truly memorable. Each has an element of challenge and is rich in landscape; all are sprinkled with surprises and touches of luxury. Our adventures are ultimately about YOU – living out loud while enjoying the camaraderie of others and the beauty of life.


ABOUT US
Live Out Loud Adventures (LOLA) specializes in classic hikes around the world. Whether you climb Kilimanjaro or hike the West Coast Trail, LOLA offers you the chance to reconnect with the natural environment, with yourself and with others, and, in so doing, to discover that there is more in you than you realize.
[
Read More
]
Life is truly sweeter for those who truly live it.
The world belongs, and will always belong, to the people who participate.
Those who stand on the outside, who never risk, who never fail, cannot now,
nor will they ever, understand the beauty of each breath of life.
So don't feel sorry for those who fail, feel sorry for the majority that never participate.
They'll just never understand, let alone feel, all that life can and should be.
- P.H. Mullen Jr.
© 2023 Live Out Loud Adventures (LOLA), Classic hikes around the World.