Kilimanjaro (Tanzania)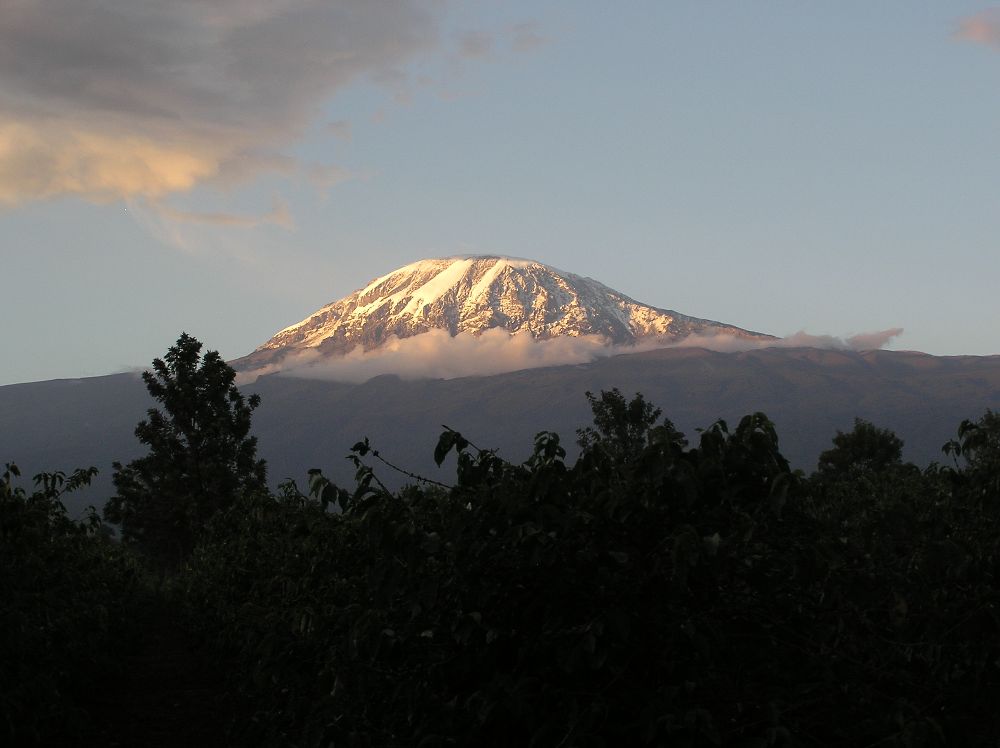 Climb Kilimanjaro, the world's highest freestanding mountain & Africa's highest peak.
Experience the thrill of a safari in a UNESCO World Heritage Site.
Immerse yourself in the Amani Home for Street Kids.
This is a trip unlike any other. The richness and depth of your experience will be transformative. Whether it's the physical challenge of climbing Kilimanjaro and the elation on the top of Africa, the pure joy of watching a gazelle, or the connection with a child, this trip will truly resonate.
Your Guides are special. Wilfred Moshi is the first Tanzanian to summit Mount Everest and a Kilimanjaro expert having climbed the mountain 100+ times! Alison Wiley is owner of Live Out Loud Adventures and the founding President of Friends of Amani Canada. Together their knowledge of the mountain and compassion for Amani is extraordinary.
A visit to the Amani Home for street children will touch your soul and the 3–day wildlife safari will excite and delight.
Reach beyond yourself and give back to the world around.
Itinerary
June 15 – June 27, 2020
Monday June 15 – Kilimanjaro Airport to Moshi
Arrive at the Kilimanjaro Airport where the team will be picked up and taken to Moshi to relax in their comfortable lodge.
Tuesday June 16 – Amani Home for Street Kids
Visit the Amani Home for a remarkable day of fun and learning. The day will begin with a tour of Moshi where we'll join Amani social workers in the field engaging with street kids with activities to build self-esteem. We'll visit street children reunited with their families and we'll spend quality time at Amani, enjoying lunch and learning about the programs that rescue, educate and provide hope for countless street children. We'll return in the early evening to the Ameg Lodge to review the Kili itinerary, "shuffle our duffels", and enjoy a welcome dinner with the Amani staff.
Wednesday June 17 – Day 1 – Moshi to Machame Camp (5,942ft to 9,911ft)
The Machame Route is a 55 km trek, and is considered the most beautiful route up Kilimanjaro. The different kinds of vegetation found along the route make it very scenic. Climbers will walk through rainforest, heather, moorland, alpine desert and glacial terrain going from temperatures of +30 to -15 over their 7day trip.
After registering with the park authority at the Machame Park Gate, we'll begin our climb through the lush forest. Conditions on this day are fairly steep as we make our ascent to our first campsite, the Machame Camp, just above the forest.
Thursday June 18 – Day 2 – Machame Camp to Shira Camp (9,911ft to 12,595ft)
Today's segment of the ascent continues across the beautiful heath and alpine moorland with magnificent views of Kilimanjaro Peak.
We begin up a steep ridge through a savannah of tall grasses and tree-like shrubs – the Giant Heather and Erica. As the day goes on, we'll enter another ecosystem, the moorland zone, marked by the Lobelia and Senecio plants as well as volcanic rocks. We will overnight at Shira Camp.
Friday June 19 – Day 3 – Shira Camp to Barranco Camp (12,595ft to 14,741ft to 13,077ft)
Day 3 on Kilimanjaro is all about acclimatization. We start the day at 12,595ft and spend the morning climbing to an altitude of 14,741ft before descending again on the scenic route to Barranco Camp at 13,077ft. This is a great example of the "climb high, sleep low" rule that helps people acclimatize safely.
Saturday June 20 – Day 4 – Barranco Camp to Karanga Camp (13,077ft to 13,235ft)
Today is a 2nd day of acclimatization where we finish the day at a similar elevation to which we started. The day starts with an exciting scramble up the Great Barranco Wall and ends just above the Karanga Valley at 13,235ft.
Sunday June 21 – Day 5 – Karanga Valley Camp to Barafu (13,235ft to 15,295ft)
Today's hike will take us from 13,235ft to 15,295ft in 3 to 4 hours. The temperatures will drop and the landscape will get sparse as we approach Barafu camp or "base" camp. Barafu Camp is set on a small, exposed flat ridge that acts as a base camp from which we will begin our summit attempt at midnight. We'll sleep for a few hours waking up at 11:30pm to don our 5 layers of clothing and commence our summit climb to the top.
Monday June 22 – Day 6 – Barafu to Summit to Millennium (15,295ft to 19,341ft to 12,556ft)
Today kicks off at midnight with by far the most challenging and rewarding 14-16 hour section of the entire trek. It will take about 8 hours to climb to the top of Africa, then 6 – 8 hours to climb all the way down to the final campsite, Millennium Camp.
The climb begins at midnight. We walk in single file on a switchback trail that goes steadily uphill for a good 6 hours. The trail snakes beside a glacier and ends at Stella Point, the rim of the Kibo crater. If we time it right, the sun will be rising just as we crest the top. Although arriving at Stella Point is exhilarating, we're only at 18,848ft and have another 45+ minutes to get to the highest point in Africa, Uhuru Peak, at 19,341ft.
After enjoying the moment, we begin our descent back to Barafu Camp and then onto Millennium camp… a long 6 to 8-hour trek. We end the day at 12,556ft feeling tired but happy and proud.
Tuesday June 23 – Day 7 – Millennium to Park Gate, transfer to Moshi (12,556ft to 5,358ft)
We wake up in the morning knowing that a shower is close at hand. The walk out of the park will take 5 to 6 hours.
We descend on a winding path that takes us back into the cloud forest and finally to the park gate. After bidding farewell to our guides and porters, we'll drive to Moshi where we'll shower and enjoy a celebration dinner.
Wednesday June 24 – Amani Crisis Shelter in Arusha and Safari in Tarangire National Park
As we drive north to Tarangire to begin our safari, we'll stop in Arusha to visit Amani's Rescue Center & Safe House which just opened in August 2019. After a brief stop, we'll carry on our journey to Tarangire, arriving at our lodge just in time to enjoy a short game drive and an evening sundowner.
Thursday June 25 – Safari Day – Tarangire National Park and Ngorongoro Conservation Park
We'll begin our day bright and early with a morning game drive in the Tarangire National Park. Tarangire is one of Tanzania's largest national park and is home to Tanzania's largest population of African elephants. It boasts a unique concentration of birds, stunning examples of the majestic baobab tree and provides an authentic safari atmosphere for travelers. After lunch, we'll drive to the Ngorongoro Conservation area where we'll overnight at the Ngorongora Serena Lodge perched up high on the jagged rim of the crater.
Friday June 26 – Ngorongoro Crater – Kilimanjaro International Airport
A full day of wildlife viewing in the Ngorongora Crater – a geographical wonder, a UNESCO World Heritage site, and the world's largest caldera. After enjoying a hot bush lunch in the crater, we'll slowly make our way out of the park and back to the Kilimanjaro International airport for evening departures.
Trip Costs
Details to follow
Amani Fundraising
We believe that a meaningful experience is created when you reach beyond yourself and give back to the world around. To this end, we set a goal for each climber to raise $5000 for the Amani Home for Street kids. See www.amanikids.org for more information.
We have been involved with the Amani Home since 2004 when it was a single home dwelling housing 62 kids between the ages of 4-16. Today, it is a local success story thanks to the generosity of friends like us who have raised enough money to fund a beautiful new home with classrooms, bedrooms, an outdoor soccer field, and a loving nurturing environment.

Reserve Your Spot or Enquire