Lake Superior (Canada)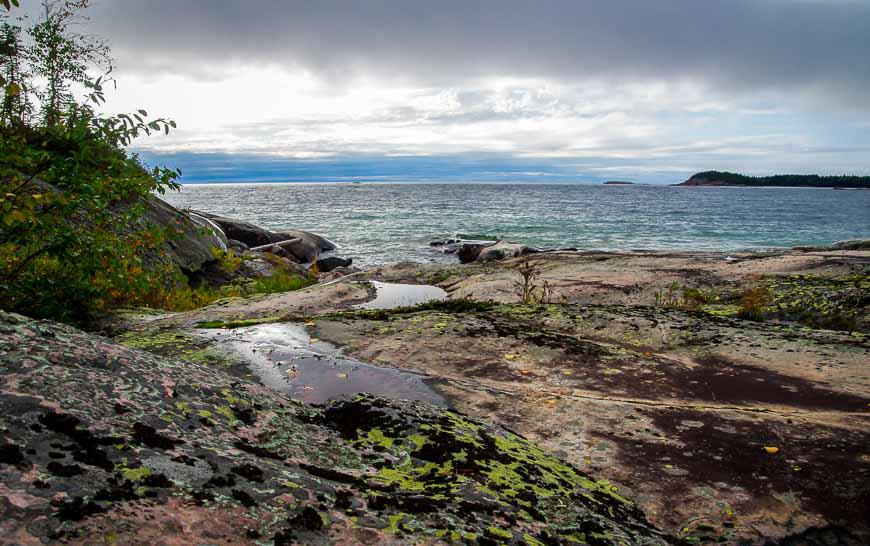 The Shining Big Sea Water.

The Coastal Trail is hard, gnarly, beautiful, and desolate. If you ever get the chance – go!
Lake Superior, the world's largest freshwater lake by surface area, is home to an epic hike along its northern edge, the 60km Coastal Trail in Pukaskwa National Park. One of the wildest hikes on the wildest shore of all the Great Lakes, this trail is an adventurer's dream.
The trail climbs steep Lake Superior coastline, meanders through sandy and cobble stone beaches, and treks through rugged boreal forest. It is one of the very best long-distance hikes in Canada and it is here on our doorstep. True Ontario wilderness. Untouched and pristine. As close as you can get to the ocean without the tides.
We will start in Thunder Bay, overnight in Pic River, trek the epic trail, and then celebrate in Sault Ste. Marie climbing aboard the Agawa Canyon Train for a final day of adventure into the heart of the Canadian wilderness, the same rugged landscape that inspired the Group of Seven. An opportunity not to be missed. Come join us on this true Canadian classic.
By completing this epic trek, the boundaries of your world
will have been pushed out a bit, leaving you with new space to breathe.
Itinerary
Saturday July 3 – Wednesday July 14, 2021
Details to follow. Stay tuned.
Trip Costs
Details to follow.
Reserve Your Spot or Enquire