Algonquin Park (Canada)

Giving Canadians a Sense of Canada.
Welcome to the oldest provincial park in Ontario, to the call of the loon and sunset silhouettes of solitary pines. Welcome to the Algonquin interior, the "backcountry", reached only by canoe or foot.
Live Out Loud Adventures is offering a unique trip into this fabulous Park: a 4 day backpacking trip on the Western Uplands Backpacking Trail, selective day trips on the Lake while enjoying the rustic & welcoming comforts of a cottage stay, and two memorable nights of simple elegance at Arowhon Pines.
This is a heavenly place.

You're privy to sounds that don't exist in the city, to animals you've only read about, and to a host of plant life that reminds you to stop being so trepidatious about everything and to just let it be ...
just like the trees.

Trip Details

Dates: Tuesday July 20 – Wednesday July 28, 2021
Cost: $1,600

Price Includes:
Licensed wilderness guide/cook.
All Meals .
All Accommodation (tents, cabin, and 2 nights at Arowhon Pines).
Park fees and permits.
Camping & Emergency equipment (first aid kit, satellite phone, bear spray, cooking utensils).
Land Transportation (including to/from Toronto).

Price Excludes:
Sleeping system (sleeping bag/mattress), Backpack (35-42L).
Travel & trip cancellation insurance.
Itinerary
Tuesday July 20 – Wednesday July 28, 2021
Tuesday July 20th
Depart from Toronto at 10am and drive to Algonquin Park, roughly a 3.5 hour drive, where we'll be met by our host. The afternoon will be spent on a lakeside preparing for the camping trip ahead, enjoying a sundowner or two, and relaxing with the call of the loons.
Wednesday July 21 – Trail Head to Steeprise Lake | 11km
Welcome to the Western Uplands Backpacking Trail, one of 3 backpacking trails in Algonquin Park. Unlike the Park's eighteen much shorter, day-use-only interpretive walking trails, Algonquin's backpacking trails are designed for overnight camping. We will hike this 56km loop in 5 days, 4 nights.
"And into the forest I go, to lose my mind and find my soul". – John Muir
We'll enter at the West Gate with backpacks on, tents and food securely packed, ready to walk 11km to our first campsite on Steeprise Lake. The trail is well marked and easy to navigate but prepare for terrain that can be rugged, muddy and steep at times.
Thursday July 22 – Steeprise Lake to Pincher South | 15.2km
A great day and our longest day. Walking at a pace of 2km/hr, this is approximately a 7.5 hour day. No rush. We have all the time in the world. Our campsite will be waiting.
Friday July 23 – Pincher South to West Otterpaw | 5.5km
A day of leisure. A day to sleep in, to enjoy the coffee, to observe nature's little gems. We'll arrive at our campsite in the early afternoon with plenty of time to swim or to just put our legs up and chill.
Saturday July 24 – West Otterpaw to Lupus Lake | 12.3km
With a lighter backpack, we head off into the wood on a well worn path. As we get close to our campsite, we will pass a lookout point over Susan Lake, a memorable highlight for many a hiker. Our campsite on Lupus Lake will be our last. Setting suns, roasted marshmallows, and campfire chat.
Sunday July 25 – Lupus Lake to Car Park | 12km
Easy walk out with a skip in our stride. Time to switch out the hiking boots for sandals and the Nalgene for a glass. An evening of clean clothes and celebration.
Monday July 26 – Arowhon Pines
It's time for Arowhon Pines. Just a short drive away, we'll arrive at the lodge mid-morning. The time here is yours. Enjoy. No schedule. Just the simple elegance of "comfortable, rustic accommodation, good food made from quality local ingredients and the "luxury" of peace and tranquility."
Tuesday July 27 – Arowhon Pines
A paddle at dawn before breakfast, a swim in the lake, today is a day to enjoy the water. After a buffet breakfast, we'll head out in the canoes. Canoe Lake, Little Doe, and Tom Thomson … we'll let the currents take us there. An unforgettable dinner will cap off our unforgettable adventure.
Wednesday July 28 – Depart to Toronto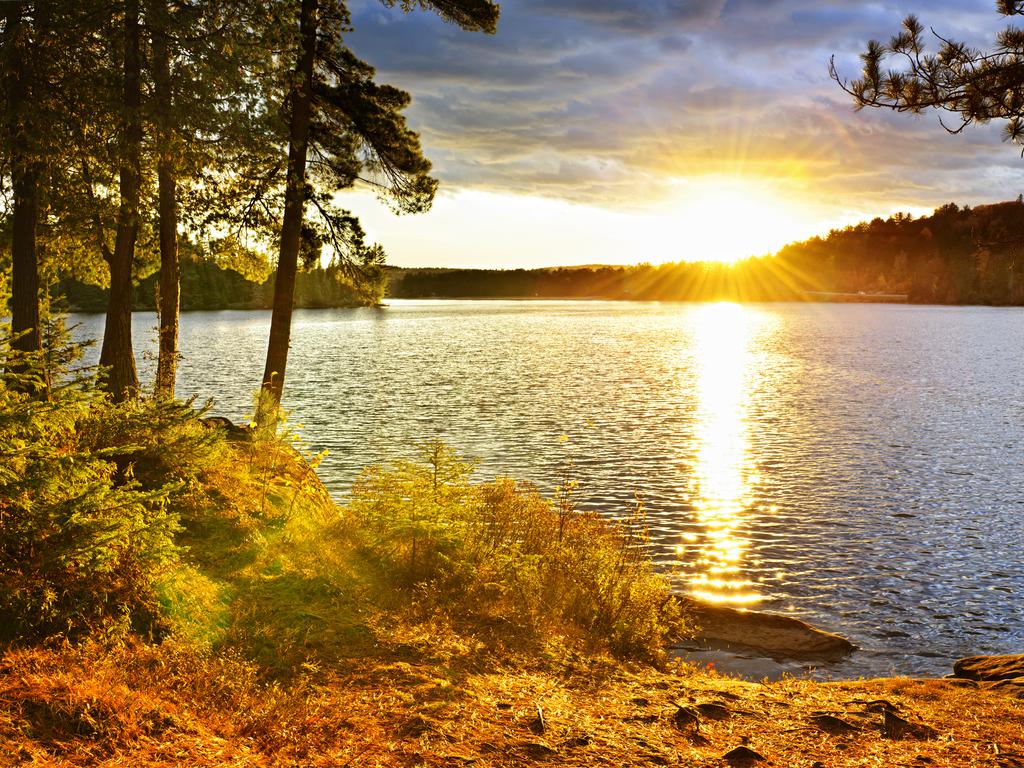 Reserve Your Spot or Enquire